Your competent partner for wet-chemical special machine construction
PaceTec GmbH is an independent, medium-sized company that focuses on the customer-specific process automation of wet benches. PaceTec was founded in 2017 and is headquartered in Furtwangen in the Black Forest.
Our expertise is based on the decades of experience of our employees in special machine construction for wet-chemical process systems in various high-tech sectors such as semiconductor technology, medical technology, pharmaceuticals, electronics and photovoltaics.
We offer a wide range of services from process consulting to the development and construction of production systems for your wet-chemical manufacturing processes. For this we rely on a well-established team from construction, electronics, software and process development.
Our flat structures allow us to offer you extremely competitive solutions from a single source, from the simple digester and chemical workbench to the fully automated production plant with FAB connection.
We have been DIN EN ISO 9001 and DIN EN ISO 14001 certified since 2018.
"PaceTec would be nothing without its highly qualified and dedicated employees who do their best for our customers every day. The know-how and passion that accumulate in our company are incomparable."
A few voices from our team
Head of Sales & Marketing
"I am pleased to be able to offer customers exactly the solutions that exactly reflect their requirements."
"Innovative and interesting projects are a challenge for us as project management, which we accept purposefully and gladly."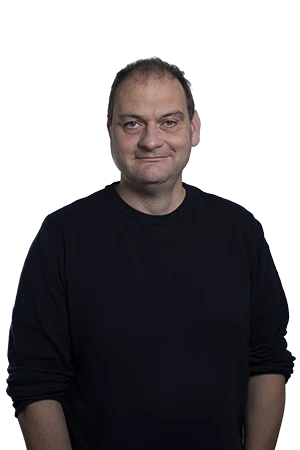 Process development engineer
"We find excellent solutions even for the biggest challenges."
"We design the machines from PaceTec according to customer requirements and draw on decades of experience in wet-chemical process systems."
DIN EN ISO 9001 and -14001 certified since 2018.